I got the idea for my new song, "Left It on the Stage," after my husband, the writer Robert Rosen, told me I'd done just that after a gig at the Bronxville Women's Club—great acoustics!—in Westchester County, N.Y., with guitarist Hoop and bassist Peter Weiss. (Bob explained that he was drawing on the sports expression "left it on the field.") When a chorus melody popped into my head, I sang it into my phone, where it hibernated for a long time. 
But in 2018, seeing Lady Gaga and Bradley Cooper in A Star Is Born inspired me to return to the song, and soon I was working on it with the two fantastic musicians who play gigs with me, Joan Chew and Graig Janssen. Since we don't have a drummer, Joan coaxed a snare sound from the mini cajon I'd recently bought in Barcelona, while Graig quickly conjured an instantly memorable opening riff on his Takamine guitar. 
We began to perform the song at clubs like Bowery Electric and Pianos in NYC, and I sent a rehearsal recording to my longtime producer, Nick Miller, who subsequently played drums, bass, and electric guitar on the track. He also encouraged me to do something I'd never done before in the studio: lay down an acoustic guitar track (I play rhythm guitar when we do it live). So I did, at Mercy Sound Studios. And on February 25, 2020, I recorded the vocals—only a couple of weeks before lockdown started. That was lucky; Nick could then do the mixing and mastering from his quarantine place in rural New Jersey.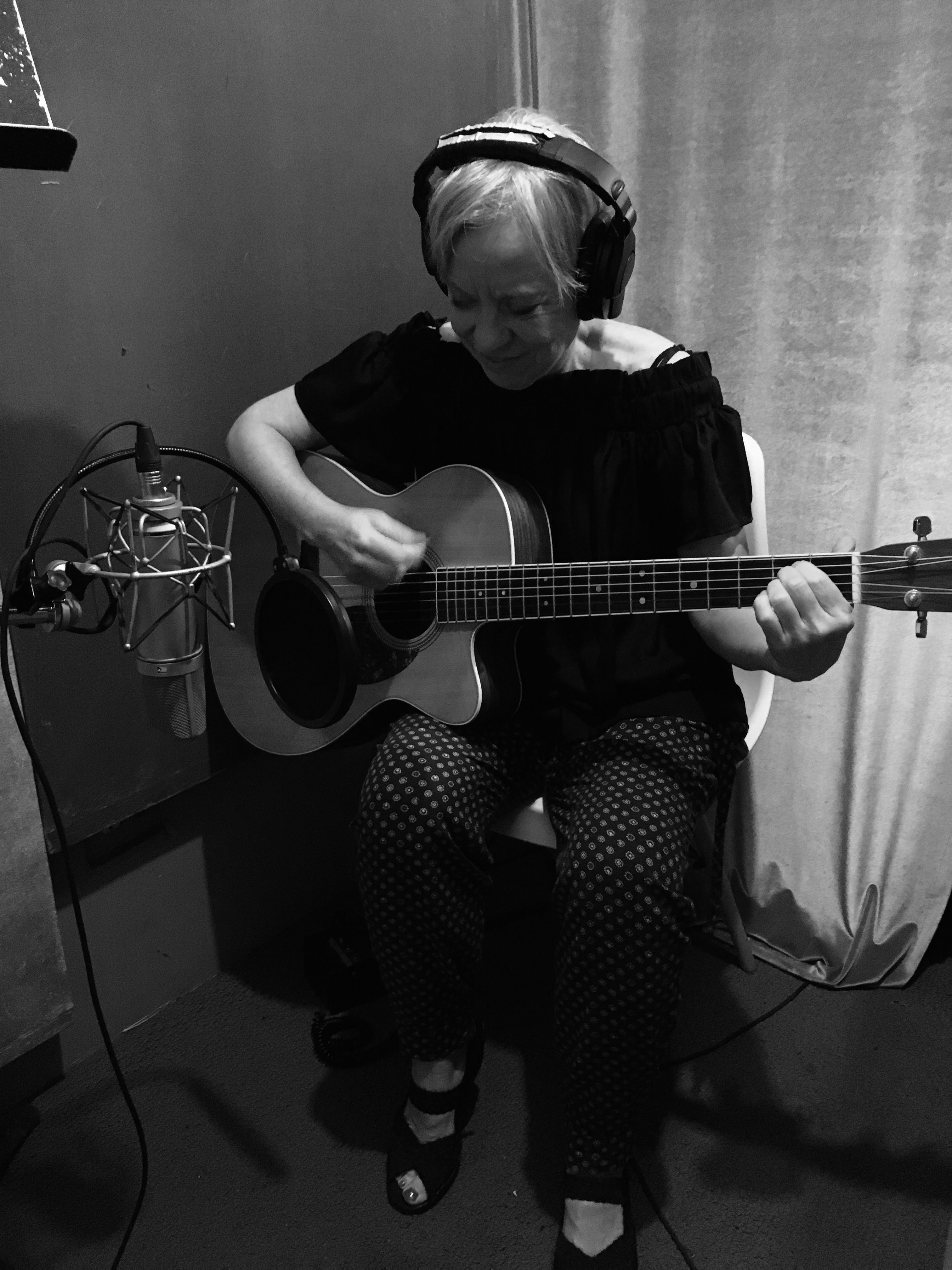 Me and my Martin. Photo by Nick Miller.
For various reasons, including having some live recordings I wanted to release first, I've just put out "Left It on the Stage" as a digital single. Nick did a great production, incorporating that fantastic guitar riff and adding his own sizzling licks. The bridge alone is worth a listen for its sexy (imho!) buildup. You'll find the track on all major platforms—click the image for the links.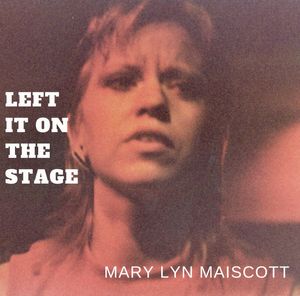 Damn, I miss the studio. But in the meantime, I do have this studio recording, my first in nearly two years. Of course, I didn't know what was coming, but something told me to go for broke with the vocals. Maybe just because it's a straight-up rock 'n' roll song, and that's the most fun to sing.