I met the singer/songwriter/actor/activist Nellie McKay in 2009, after I interviewed her for Vanity Fair. Since then I've seen her versatility in action many times, as when she performed Doris Day songs at the swank Feinstein's (now closed), 60s songs at the supper club 54 Below, and more recently a combination of standards and originals at the Blue Note, which happens to be in my neighborhood. The Blue Note show, on July 31, was the first of three Sunday engagements (two brunch shows each day), and there's still a chance to see her in this jazz-landmark venue, at the last shows on September 11. Here are some photos by her friend Jason Spiro, whom I was happy to meet that day, to get you in the mood. By the way, she often takes requests, so you might want to have one ready. Mine was her melancholy, gorgeous "Bruise on the Sky." Other stand-outs that day were her paean to canines, "The Dog Song," complete with panting sounds; the Kinks' lilting tune "Sunny Afternoon"; and the yearning perennial "Body and Soul."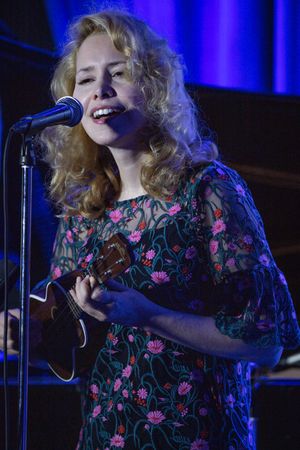 Nellie McKay at the Blue Note. She switched between ukulele and piano.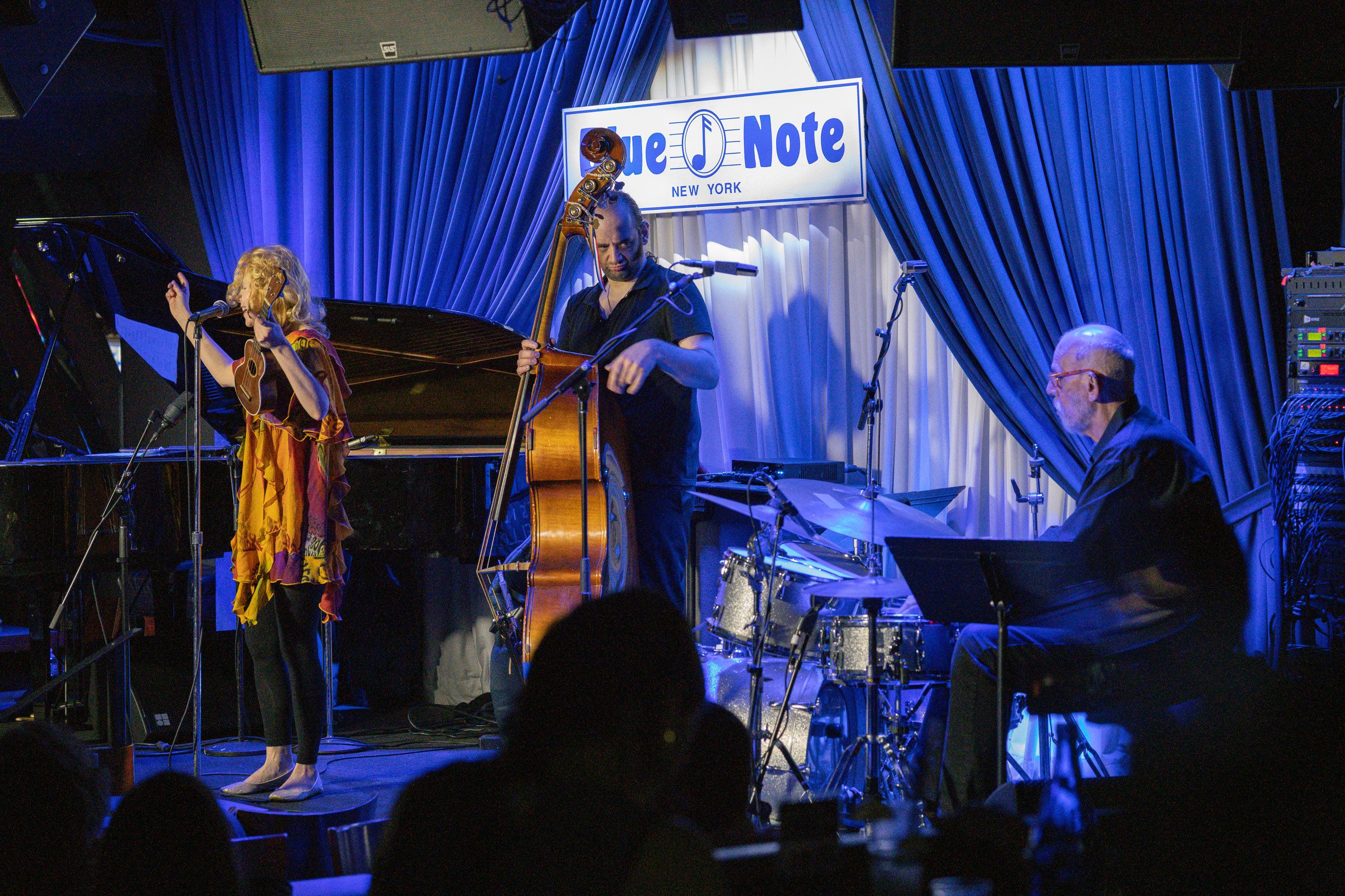 Nellie, Alexi David, and Bill Goodwin onstage.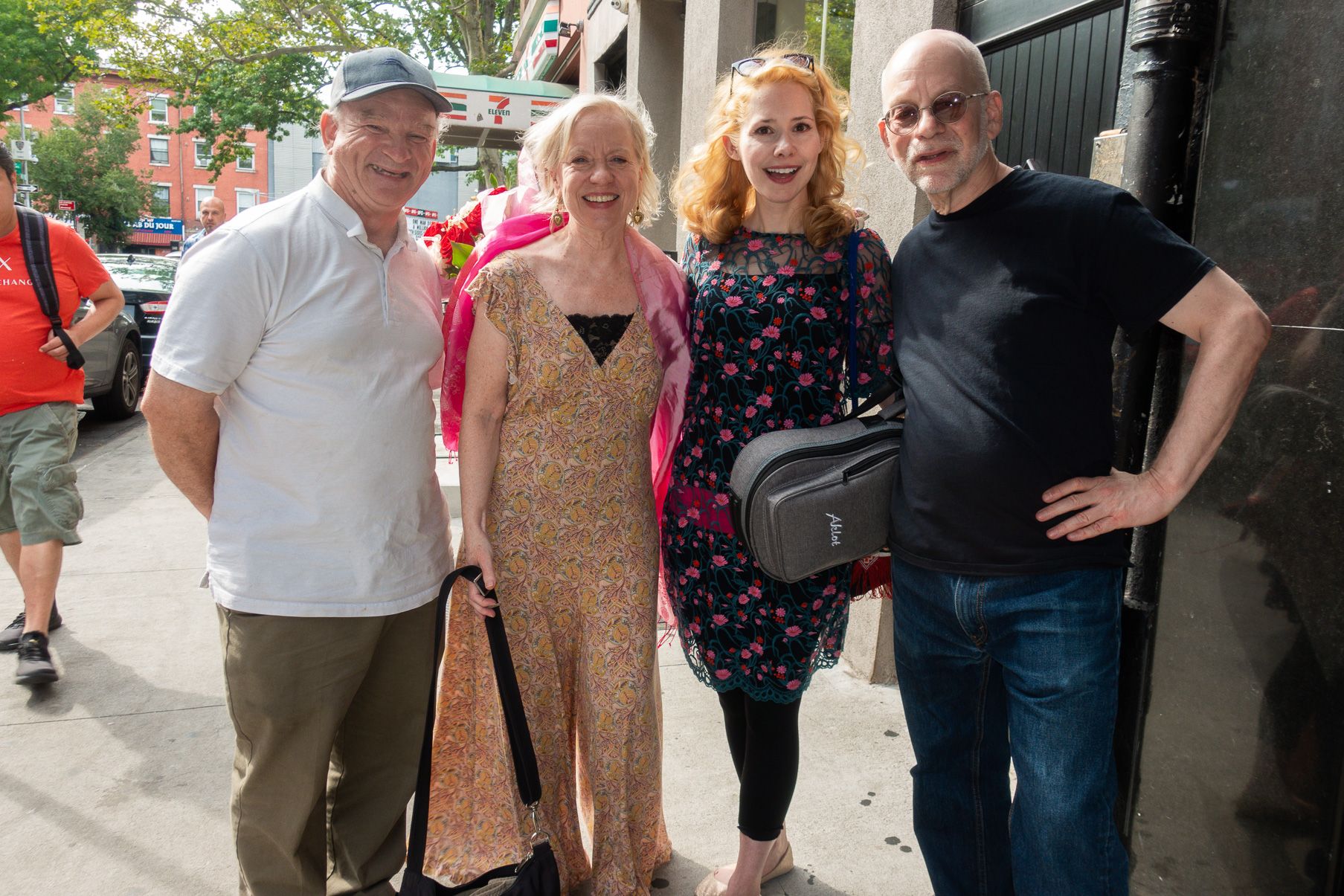 Music aficionado Chris ("Just Chris"), me, Nellie, and my husband, Robert Rosen, hanging out after the show.