Birthdays can be strange. I've always liked mine, just the idea of having a special day, even as I got older and the years went faster. But at times it's brought a stronger sense of mortality and the gravity of being human. 
Last week I came across a poem I wrote a year ago, just as January 23 was turning into the 24th, my birthday. The next day I was having a combination birthday and record-release party. I thought I might read the poem during the concert portion of the evening, but then in the hullabaloo of the event, I forgot all about it. 
Here's the poem, dressed up like a birthday gift!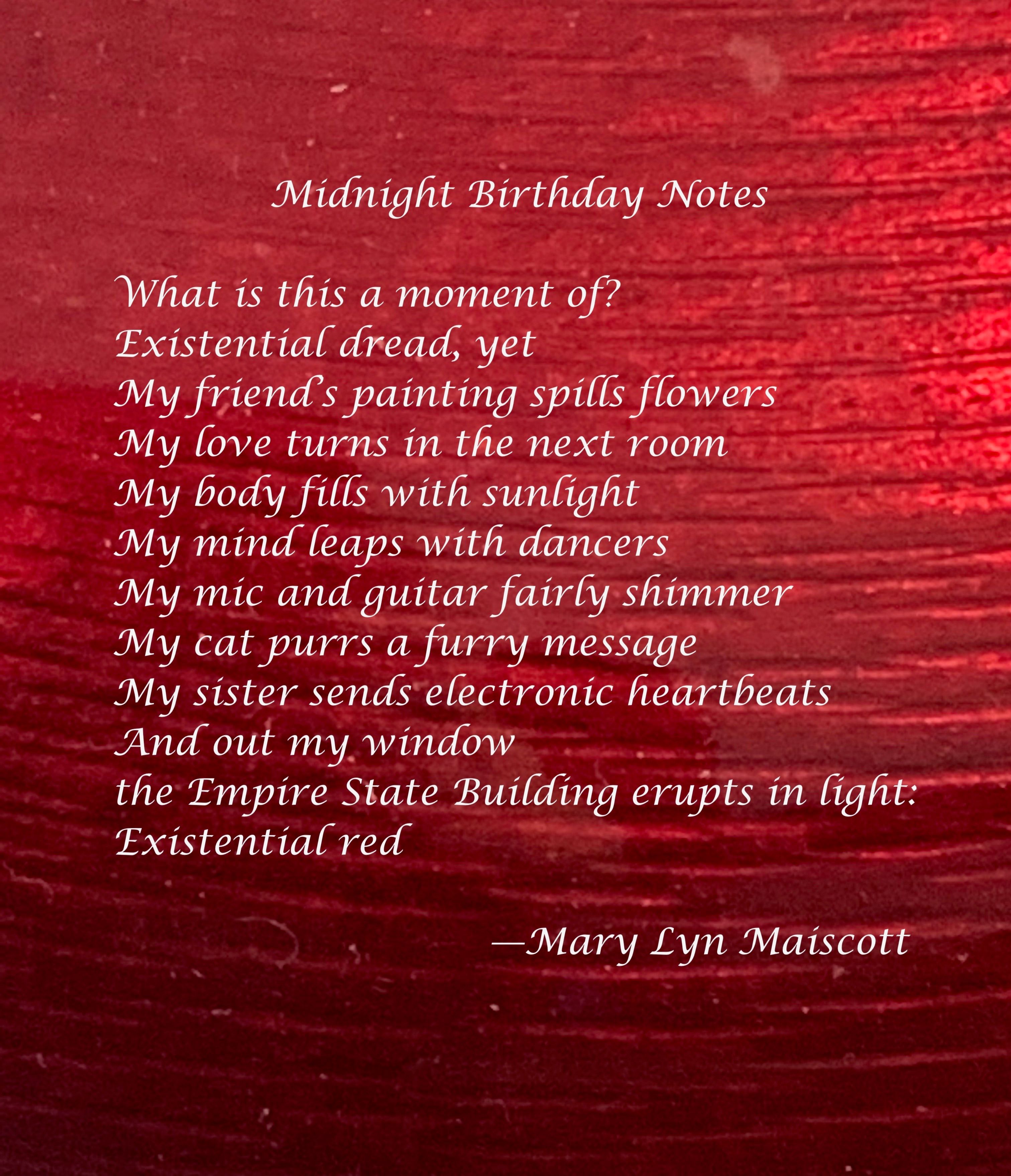 A few days before this year's birthday, the Empire State Building was again lit in red, but with a pulsing of the light to mimic a human heartbeat. This was part of the Covid-19 memorial marking 400,000 deaths in the U.S. from the disease. 
It's easy to feel "existential dread" at this time, but I hope that your life, like mine, also abounds in art and love and anticipation. And have a happy birthday, whenever that may be, even in the midst of a pandemic!