Here is a first for me: My song "Alithia's Flowers (Children of Uvalde)"was named Song of the Year by OWWR (Old Westbury, Long Island) host Michael J Mand. Michael has played the song (as well as my rock song "Left It on the Stage") a couple of times on his terrific show, St. James Infirmary. As that name suggests, he seems especially fond of the blues, but he always puts together an eclectic blend of recordings. For his last broadcast of the year, he does an awards show that focuses on albums, with such categories as Indie/Alternative, Americana, and Power Pop. Since I don't have any new albums, I was completely surprised to discover that "Alithia's Flowers," which is like no other song I've done, had been singled out.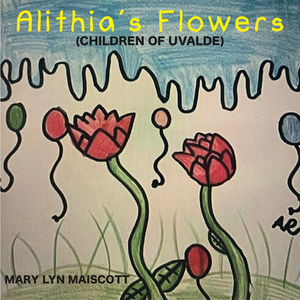 Here is the lineup of winners, minus the crucial Album of the Year: It Ain't Easy, by Shanda & the Howlers. The list includes old favorites of mine like Janis Ian, the Rolling Stones, and John Mellencamp, and fantastic newer acts like Ginger Wildheart & The Sinners and Janiva Magness.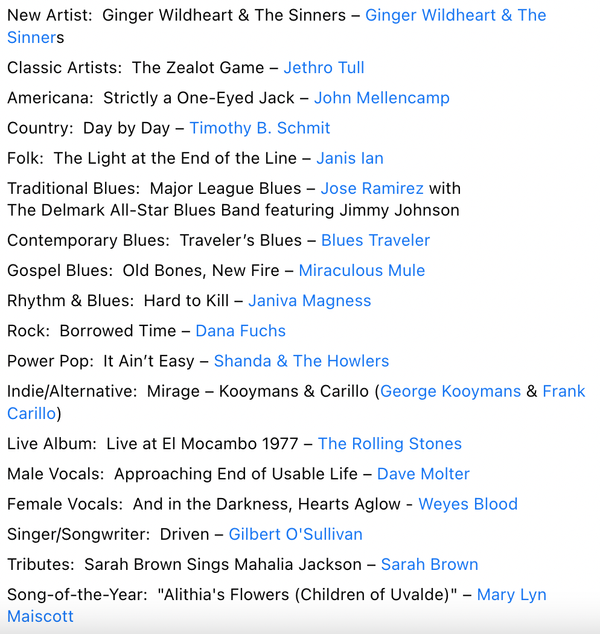 As I've said in a previous blog, I wrote the song after seeing a drawing by Alithia Ramirez, a 10-year-old victim of the Uvalde school shooting last May. (My cousin Toni, who lives in nearby San Antonio, had posted the artwork on Facebook via Beto O'Rourke's page.) I then did the recording with producer Adam Tilzer, with Ward Williams providing the elegiac cello; and finally Nick Miller mastered the track. Alithia's parents, Jess Hernandez and Ryan Ramirez, kindly allowed me to use Alithia's vibrant drawing in the cover art.
In introducing "Alithia's Flowers," Michael said, "As a society we have an obligation to protect the potential that resides in the future generations, and if we fail to do that, we fail as a society. And my prayers for 2023 are simply that we do better than we've done before." 
His intro starts a little past 2:44 in the timeline for the episode (click here).
Thanks to Michael and all who were involved with the song!